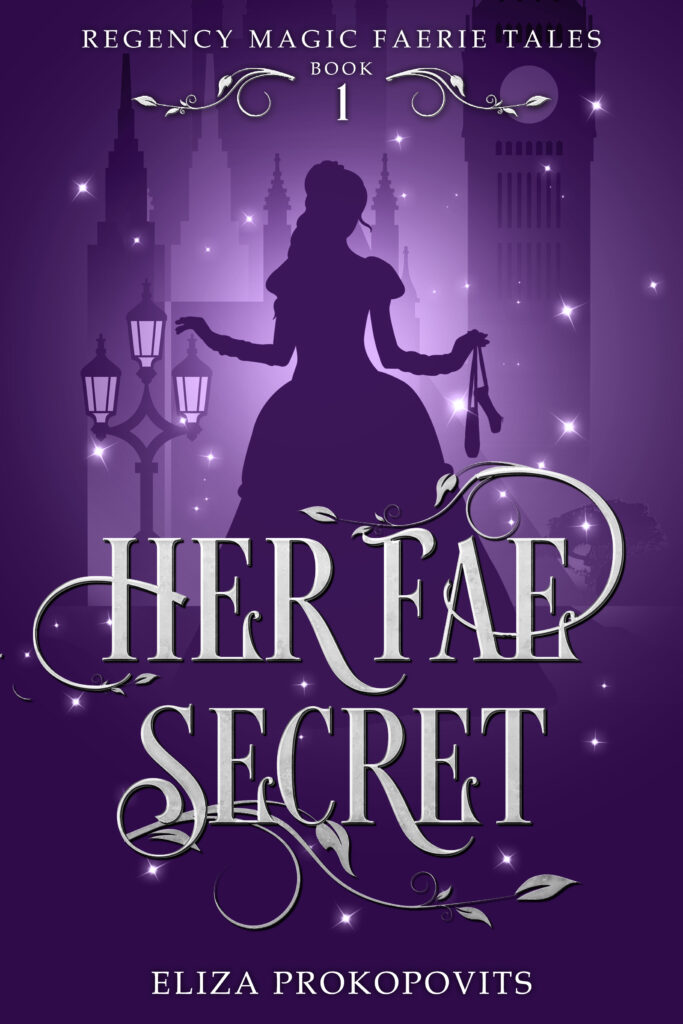 Eleanor Maybury and her sisters have spent the last five years secretly dancing in Faerie every Seventh Night. Now they've come to London for a debut Season in hopes of finding a good match. But the Faerie Queen's invitation will end as soon as they get engaged. Could Eleanor possibly fall deeply enough in love to choose marriage over their precious visits to Faerie?

Due to the restoration of peace, James Weston has returned to England after seven years of service as a magician in the Royal Navy. He isn't looking for a wife; he's looking for a new career path. But he can't deny that Eleanor is everything he's ever wanted and more.

Can their love survive her family's secret?

Enjoy this YA retelling of Grimm's "Twelve Dancing Princesses," set in a Regency London where Faeries are real and magic is an acceptable accomplishment for young ladies.
Her Fae Secret is available April 18, 2023, from Amazon and your favorite bookstore or library!