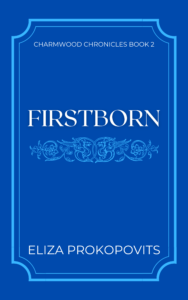 When fifteen-year-old Zia's cursed and exiled older sister reappears only to be captured by the fairies, Zia is determined to use her magic and join the rescue. But between visions, prophecies, infuriated dragons, and a sword that shouldn't exist, Zia may be getting into more than she bargained for.
This is the second book in the Charmwood Chronicles trilogy. While it can be read without reading the previous book, Sabryn gives helpful background. Because this is the middle book in a trilogy, several things are left unresolved until the final book, Undone, coming September 13, 2022.
Firstborn is available on May 17, 2022, from Amazon and from your favorite bookseller or library!