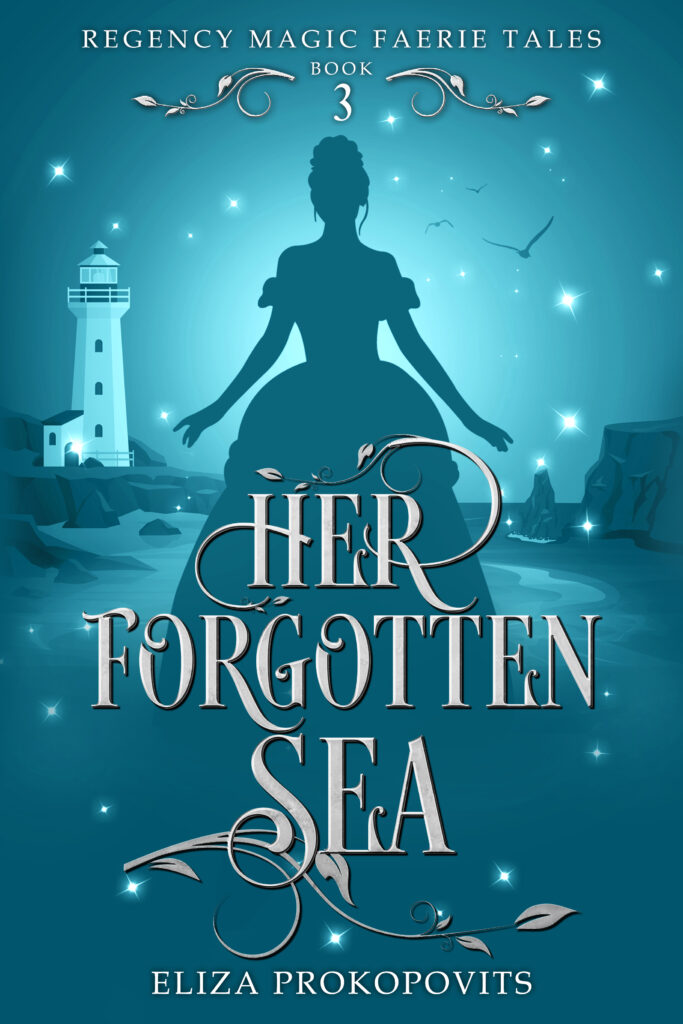 After saving the life of a handsome human, Arielle becomes fascinated with life on land, willing even to trade her mermaid fins for legs. To be human for more than a year and a day, she must marry her true love, and she must give up all memory of her past. Accepting this, she is stranded on the Brighton beach, where she is found and adopted by a pair of spinsters. She adapts to her new life, until one evening in a crowded ballroom she meets a handsome man she recognizes. She doesn't know who he is or how she knows him, but she senses that at one time she loved him…
Lord Patrick Alexander loves his eldest brother, truly he does. But how can it be fair that the Duke of Marsham gets everything without asking, including the admiration of every young lady he meets? Lord Patrick wouldn't begrudge him that if his brother's admirers didn't include Miss Arielle Farley, the most unexpected and charming girl he's ever met.
Can Arielle unravel the duke's connection to her past and marry her true love in time? And can Lord Patrick win over the girl of his dreams instead of coming in second place to his brother yet again?
Enjoy this YA retelling of "The Little Mermaid," set in a Regency England where Faeries are real and magic is an acceptable accomplishment for young ladies.
Her Forgotten Sea is available October 10, 2023, from Amazon and your favorite bookstore or library!